HANCOCK COUNTY'S TOP UNSOLVED CRIMES
CRIME STOPPERS WOULD LIKE YOUR HELP IN SOLVING THESE CRIMES. IF YOU HAVE ANY INFORMATION THAT MAY BE OF ASSISTANCE, PLEASE CALL 425-TIPS. YOU WILL REMAIN ANONYMOUS AND MAY BE ELIGIBLE FOR A CASH REWARD OF UP TO $1,000.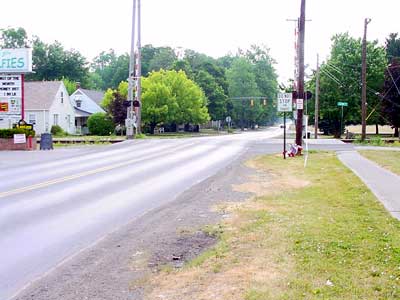 Amber Miller Hit-Skip
At 9:34 p.m. on Sunday May 26, 2002 ten-year-old Amber Miller was struck and killed while crossing the 500 block of Sixth St. in Findlay, with her foot scooter. Several witnesses to the accident described the hit-skip vehicle to police. The vehicle was described as an older model, box style pick-up truck, possibly a Ford or Chevy, full size (half ton) possibly dark blue or black. It may have side molding or a stripe on the lower portion of the cab area. Amber was struck by the right front of the pick-up truck, which was traveling eastbound on Sixth St. The vehicle fled the scene, still eastbound on Sixth St. after the accident.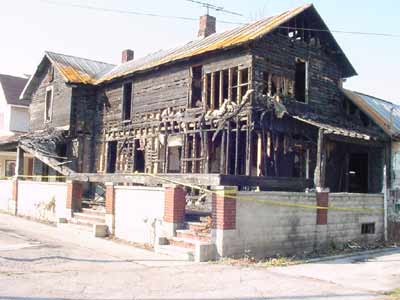 Kathryn Stevens' Homicide:
On Sunday September 23, 2001 at 1:53 a.m. a fire at 224 E. Main St. in McComb claimed the life of Kathryn Stevens, of that address. Four other family members were injured in the blaze. The State Fire Marshal's office has ruled the fire arson.
Robert L. Hamilton Homicide:
On Sunday October 29, 2000 at approximately 10 a.m. officers of the Findlay Police Department responded to a check the welfare call at 1701 Hillstone Dr. in Findlay. Officers discovered the residence unsecured, and that it showed signs of forced entry. Upon further investigation, officers discovered the body of the resident of this address, Robert L. Hamilton, deceased within the residence. It was later determined that Mr. Hamilton had been shot. The residence showed signs of a burglary. Neighbors in the area had noticed a man walking in the general vicinity of Mr. Hamilton's residence on Saturday, October 28th, between 7:30 and 7:45 a.m. This man was described as a white male, in his mid 20's. He was approximately 5′-9″ tall or shorter, stocky build. He was wearing a dark hooded sweatshirt or some other type of hooded coat, and dark jeans. He was carrying a bag or suitcase in one hand, and a bag in the other.
James Thallman Homicide:
During the late night hours of August 20, 1998 or the early morning hours of August 21, 1998 the residence of James Thallman, 611 Blue Bonnet Drive was entered by unknown person(s). Mr. Thallman was found fatally shot.
Linda Bissell Homicide:
On September 6, 1996 Linda Bissell was found shot to death in her home at 531 Findlay St, Findlay. She had been shot several times with a small caliber handgun. The murder weapon has not been recovered. Mrs. Bissell was home alone at the time of the homicide. There are no known witnesses to the shooting.